Job of the Quarter: The Phoenix Buildings
1/18/2021 (Permalink)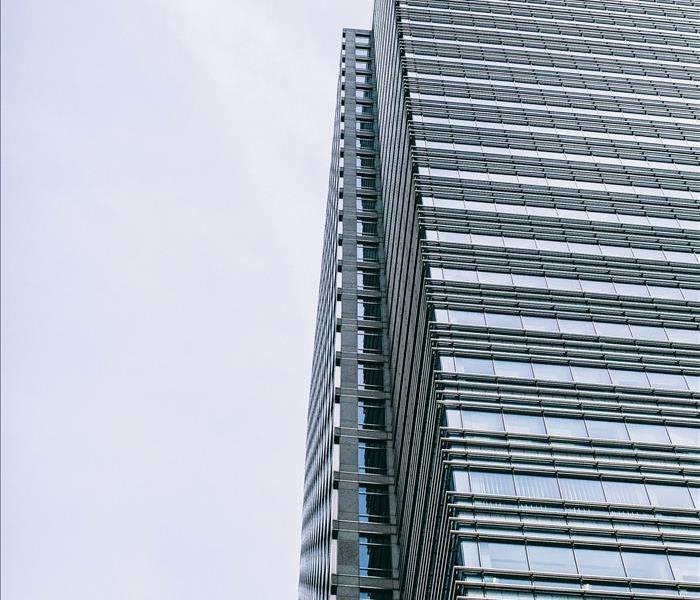 Hurricanes are infamous for being forces to be reckoned with.
There's a reason that the Scorpions produced a hit rock song with the title "Rock You Like A Hurricane" in 1984. Hurricanes tear through whichever unlucky towns sit in their path and leave behind colossal damage, resulting in millions of people unsure of how to get back on their feet.
This is Where SERVPRO Comes In
Racing across the country to help those in need. The 2020 hurricane season was relentless, with hurricanes that proved to be too much for even the English alphabet to handle, and it kept us on our toes with storm work. Each quarter, we select one job that particularly showcases our team's strengths in its process and completion. This quarter, after such a busy hurricane season, our selection is the Phoenix Buildings, a job that required a trip all the way down to Orange Beach, Alabama in order to mitigate water damage in two condo buildings that had been seriously impacted by Hurricane Sally, which hit in September. What makes the Phoenix Buildings job worthy of our distinguished "Job of the Quarter" title is a combination of the teamwork that this large-scale job required, our impeccable turnaround time, and our ability to be our customers' "one-stop shop".
The first storm to make landfall in Alabama since 2004 with Hurricane Ivan, Hurricane Sally introduced itself as a powerful force and left a path of destruction in Orange Beach. When we received the call from Storm Team Wilson concerning a condo building that was in need of our storm restoration services, our team immediately headed down to Alabama in order to help those living in the building pick up the pieces. Initially, we were only tasked with work on one of the Phoenix Buildings, but after showcasing our ability to quickly and efficiently complete work on the first building, we were given the opportunity to provide our services to yet another one of the Phoenix Buildings, offering a helping hand to even more residents.
Because the Phoenix Buildings job involved work on multiple stories of condos, our team faced challenges in a variety of matters, from obtaining keys for specific units to completing work while residents were still living in them. Hurricane Sally brought driving rain that seeped into the condo units through sliding glass doors, resulting in water damage from the top to the bottom of each building. Our customers were in need of a speedy restoration that would get their lives back to normal after a devastating weather event and its ramifications- things that were all completely out of their control.
Teamwork Makes The Dream Work
Restoring the condos as quickly as we did required all three of SERVPRO Disaster Recovery Team Team Wall's offices to band together. We completed work on both buildings within two weeks, while it took our competitors the same amount of time to finish work on one
building. Our success was made possible by the tremendous scope of Team Wall's resources and coordination between our three offices. One of our hallmarks is our ability to be our customers' "one-stop shop", as we handle everything from water restoration services to rebuild services, which range from drywall installation to hardwood floor repair. Because of the wide range of services that we provide, our customers don't need to waste time looking for other companies to finish the job. We take care of the entire job, top to bottom, saving our customers valuable time.
Even Though the 2020 Hurricane Season is Over
We're feeling some weight lift off of our shoulders, we're already starting to prepare for the 2021 hurricane season. In the new year, although we hope it isn't quite as aggressive as this year's hurricane season, we're excited to obtain more opportunities like the Phoenix Buildings job to showcase our team's strengths while helping people who are going through unforeseen circumstances as a result of uncontrollable weather events. At the end of the day, no matter the severity of the upcoming hurricane season, we're looking forward to the opportunity to make it "Like it never even happened," for you or your client, whether it's storm, water, fire damage, or whatever else comes your way this year.