Our Top Hurricane Season Tips
8/19/2021 (Permalink)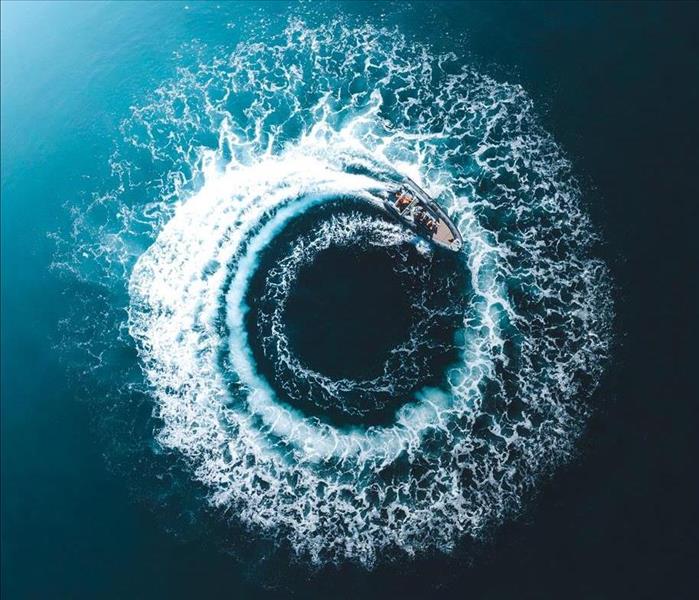 The risk of water damage from hurricanes can be decreased when additional safety and preventative measures are put into place.
As we near the end of August, we find ourselves in the middle of the 2021 Atlantic hurricane season, which began on June 1st and stretches until November 30th. Preparing your property, whether it be residential or commercial, is difficult during any given year due to a variety of factors. This year brings its own set of challenges, as NOAA has predicted a strong hurricane season yet again this year and there is a 60% chance that this season will be above-average. While they do not believe that the 2021 hurricane season will be as strong as the disastrous season of 2020, the risk of damage can be decreased when additional safety and preventative measures are put into place. In this blog, we'll share a few tips about ways in which you can protect your residential or commercial property from water damage caused by hurricanes during this unique year.
Hurricane Season Preparation Tips
Create a Hurricane Emergency Kit
Having an emergency kit for hurricanes is a beneficial tool for your home or business. Ready.gov provides a thorough list of items to include in your emergency kit, including water, food, flashlights, maps, and portable cell phone chargers. When designing an emergency kit, consider creating three kits so that they can be stored in three different locations: Home, work, and in your car. In this way, you can take comfort in knowing that wherever you happen to be when disaster strikes, you will have access to the tools that you need.
Utilize Resources from FEMA
The United States' Federal Emergency Management Agency, better known as FEMA, offers a plethora of online resources to help homes and businesses alike prepare for hurricane season. One tool that we would like to highlight is FEMA's Mobile App, which places you in touch with the information that you need in the event that a hurricane is imminent. For example, the app will send you live updates from the National Weather Service, locate nearby centers for disaster recovery, and provide hurricane safety tips.
Experience Water Damage This Hurricane Season? You Know Who To Call
When a hurricane strikes the Hunt Valley and Harford County area, as with any other weather-related event, it is difficult to know exactly what to expect in terms of damage to your property. Luckily, SERVPRO of Hunt Valley and Harford County possesses years of experience in Storm Damage Restoration and is a proud member of SERVPRO's national Large Loss Disaster Recovery Team. No matter the scope of your home or business' storm damage, SERVPRO is ready to help with advanced training and resources. Call us today at (410) 229-0012 or visit our website to learn more about our Commercial Storm Damage Restoration Services and to read more of our Water & Storm Damage Tips.